ICC Prosecutor appeals decision to release Jean-Pierre Bemba

By ICC | Published on August 25, 2009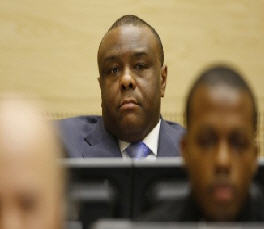 Jean-Pierre Bemba should remain in custody to the end of his trial, ICC Prosecutor Luis Moreno-Ocampo stated in a filing presented to the Appeals Chamber. The ICC Prosecutor appealed the decision of the single judge on interim release as soon as it was rendered. Yesterday, the Prosecutor made known his arguments in support of Mr. Bemba's continued detention.

The Prosecutor said that contrary to the Single Judge's conclusions, there has been no change of circumstances in the present case. Most of the circumstances cited are pre-existing and have been cited previously by the same judge as either grounds for continued detention or irrelevant to an application for release. The only significant intervening factor, the issuance of the decision confirming the charges against the Accused, confirms and increases the risks posed by the Accused if released. The Single Judge's decision is thus error.

The pending charges may result in conviction with an overall lengthy sentence. All prior decisions, including the Appeals Chamber's decision denying Bemba's release, noted that the gravity of the charges - crimes against humanity and war crimes - make "the risk of [the Accused] absconding […] more likely". The Chamber confirmed those charges. The Accused is now closer to trial and, if convicted, subject to a potentially lengthy sentence. The confirmation decision increases the incentive to flee and to obstruct the prosecution. It also increases the capacity to harm witnesses, since the Accused knows the identity of the witnesses and will continue to discover essential prosecution evidence.

Prosecutor Moreno-Ocampo also requested suspensive effect to the appeal, so that there is no possibility of Mr. Bemba's release while it is under consideration by the Appeals Chamber.

"Mr. Bemba is still presumed innocent but must stay in the detention centre .We will do all we can to ensure he stands trial as soon as possible and that victims see justice done" said the Prosecutor.

The International Criminal Court is an independent, permanent court that investigates and prosecutes persons accused of the most serious crimes of international concern, namely genocide, crimes against humanity and war crimes.