MP Adolphe Onusumba attacked by three armed men

Congo News Agency | Published on May 09, 2008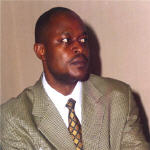 Adolphe Onusumba
The former Defense Minister in the transitional period was attacked last night by three armed men in the Ngaliema district of Kinshasa. According to his assistant, he was hit by bullets on his legs after one of his attackers fired on him as he was trying to fend off the attack.
The president of the Parliament Vital Kamerhe briefing MPs on Mr. Onusumba's condition said that his life was no longer in danger after he received medical care in Kinshasa and a bullet was removed from his leg. Mr. Onusumba was flown to South Africa to receive further medial care.
Onusumba is an MP representing Lodja in the Kasai Oriental province. He is a member of the RCD political party and a former Defense Minister under the power-sharing deal that was put in place between the government and former rebels during the transitional period that led to nationwide elections in 2006.