ACP | Published on September 15, 2011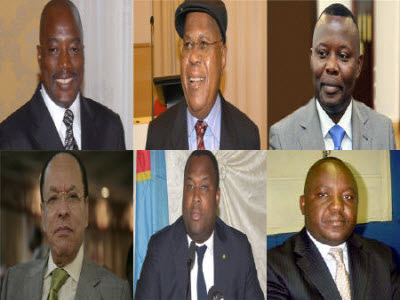 The Independent National Electoral Commission released Thursday night the provisional list of candidates in the November 28 presidential election.
The chairman of the INEC, Daniel Ngoy Mulunda, said during a press conference in Kinshasa that the publication of the list confirms the commitment of the institution to hold free, democratic, transparent, and peaceful elections in the time allowed by the Constitution.
The INEC approved the applications of Jean Andeka Djamba, Adam Bombole , Joseph Kabila, Nicéphore Kakese Malela, Vital Kamerhe, Oscar Kashala,  Leon Kengo wa Dondo, Mbusa Nyamwisi, Zanga Mobutu, Josue Mukendi, and Etienne Tshisekedi wa Mulumba.
Under the provisions of the Electoral Law, those whose applications were rejected have until September 19 to file an appeal to the Supreme Court.
As for the publication of the provisional list of candidates for the National Assembly, the INEC said that, due to the influx of applications received on the last day of filing, the list will be published later, after it finishes processing 1134 applications outstanding out of the 7,291 received from those seeking to run for Member of Parliament.

On the web: Congo News Agency | ACP article