Radio Okapi | Published on January 10, 2019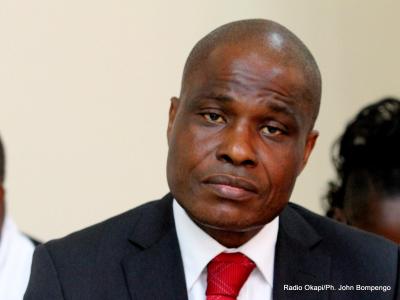 Martin Fayulu, the runner-up in the December 30 presidential election, has rejected the results proclaimed by the Independent National Electoral Commission (INEC) on Thursday, naming Félix Tshisekedi as the winner. 
According to Mr. Fayulu, these results "have nothing to do with the truth of the polls."
"Despite the insane and irresponsible impositions of the INEC, we have never ceased to demand democratic alternation to build a dignified and prosperous Congo together," Mr. Fayulu said.
He called on the Episcopal Conference of the Democratic Republic of the Congo (CENCO) and the Church of Christ in Congo (ECC) to reveal the results of their observation missions, in order to allow the Congolese to know who really won.
"Together, let's say no to the tampering of the results and no to the electoral hold-up. To all those who have been aware of the truth of the ballot box, especially the CENCO and ECC, through your historical observations, we ask you to reveal to the Congolese people and to the whole world, the name of the person who actually embodied the choice of our people," Mr. Fayulu said.
The Lamuka coalition candidate came second in the presidential election with 35.2% of the vote. He surpassed the outgoing governing party's candidate Emmanuel Ramazani Shadary, who was third with 23.8% of the votes. 
According to figures announced by the INEC, Felix Tshisekedi won the presidential election with 38.57%.