Radio Okapi | Published on November 05, 2017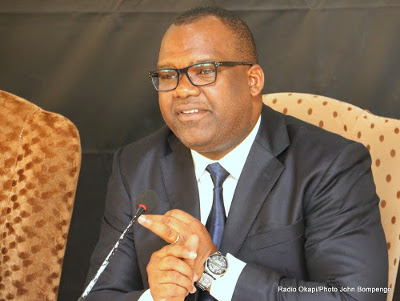 President of the Independent National Electoral Commission (INEC) Corneille Nangaa Yobelua |
Enlarge
The president of the Independent National Electoral Commission (INEC), Corneille Nangaa, announced on Sunday that the presidential, legislative and provincial elections have been set for December 23, 2018.
The provisional results of the presidential election will be announced on December 30, 2018. The final results will be proclaimed on January 9, 2019, added the rapporteur of the INEC, Jean-Pierre Kalamba.
The swearing-in of the new president is scheduled for January 12, 2019.
According to Mr. Nanngaa, this electoral calendar is in accordance with the agreement of 31 December [between political parties].
The presidential, legislative and provincial elections will all be organized in "one sequence," he said.
"The timetable we are presenting is based on the principle of streamlining the electoral system to reduce the excessive cost of elections," he said.
This calendar faces legal, financial, logistic, policy and security related constraints.
You can read the full electoral calendar here.