Congo News Agency | Published on June 05, 2010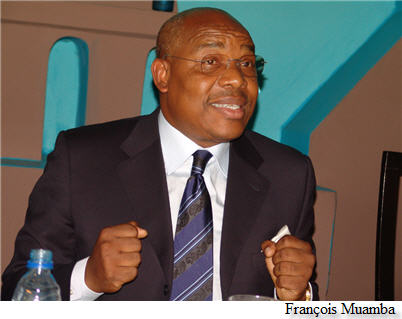 The Movement for the Liberation of Congo (MLC), has called for a boycott of festivities being organized by the government to celebrate the 50th anniversary of independence on June 30.
Francois Muamba, the Secretary-General of the MLC, told the Voice of America (VOA) on Friday that the "MLC, its elected officials, its leaders, and supporters, will not participate, under any circumstances, in the June 30th festivities."
He was reacting to the death of prominent human rights advocate Floribert Chebeya who was found dead in his car on Tuesday, a day after being summoned to a meeting with the Inspector General of the police, General John Numbi.
"What would be the purpose of giving the impression that we have sacrificed what's most important, meaning all our martyrs for the last 50 years, who fought so that this country, at the very least, may move towards democracy? We are also taking into account what's going on (in the country) right now, which seems to be the result of a politically-motivated choice made by those who are governing us," Francois Muamba told the VOA.
Before his death, Floribert Chebeya, along with some rights groups and non-governmental organizations, had called for the festivities to be scaled down, and even scrapped, citing the 2 million USD budgeted for the events by the government.
On the web: Congo News Agency