Congo News Agency | Published on January 21, 2012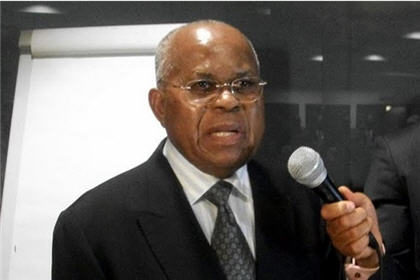 (File photo)
Etienne Tshisekedi announced during a press conference on Friday that he was "officially assuming his functions as the head of state elected by the people."
"Since taking the oath of office, I have been explaining to our brothers and sisters of the army and the police that their allegiance is not to one man but to the Congolese nation. If they supported Mr. Kabila, it is because Mr. Kabila was representing the Congo after being elected by the people in 2006. But, as we all know, that mandate ended on Dec. 6. And everyone also knows that I, Mr. Etienne Tshisekedi wa Mulumba, was the one elected during the Nov. 28 presidential election. No Congolese doubts it. Thus, the army and the police, following the Constitution, must pay allegiance to the new president. It took time because you have to understand that they have obeyed to Mr. Kabila for 10 years. I had to explain to them that he is the cause of their current situation. I am glad to announce to you today that I have met an army and police acquired to change everywhere. Thus, I am glad to announce today that I am officially assuming my functions as the president of the republic. Next week, I will form my government, which will start governing the Congo in the interest and for the progress of the country."
 Asked to respond to Mr. Tshisekedi's statement, Aubin Minaku, the secretary general of the Presidential Majority, a parliamentary grouping of parties supporting President Joseph Kabila, told Radio Okapi that "Frankly, I wanted to respond with silence but by respect for Radio Okapi I will react because it is a non-event."
 "We are a country with a constitution. There is an elected president." Arguing that Mr. Tshisekedi declared himself president even before the campaign, Mr. Minaku said that he found it pointless to continue to respond to his comments.
 Mr. Tshisekedi has rejected the results published by the electoral commission and upheld by the Supreme Court declaring Mr. Kabila the winner of the Nov. 28 presidential election.

Excerpts from Radio Okapi article