Radio Okapi | Published on February 12, 2012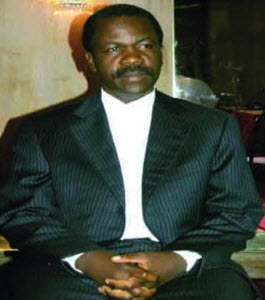 Katumba Mwanke
A private jet belonging to former Katanga Province governor Katumba Mwanke crashed at 1pm on Sunday near the airport of Bukavu, South Kivu Province. According to state radio and television broadcaster RTNC, Katumba Mwanke, the pilot, and the copilot were killed.
Katumba Mwanke was a senior advisor to President Joseph Kabila and a former Member of Parliament.
Finance Minister Matata Ponyo, the governor of South Kivu Province, Marcelin Cishambo, and itinerant Ambassador Antoine Ghonda were seriously injured in the accident.
According to witnesses, the plane arriving from Kinshasa missed its landing and ended in the Kulanga River. The witnesses say the plane was carrying several Congolese politicians. The number of passengers who were on board is unknown.
Congolese army soldiers, the police and MONUSCO peacekeepers are providing security at the crash site.