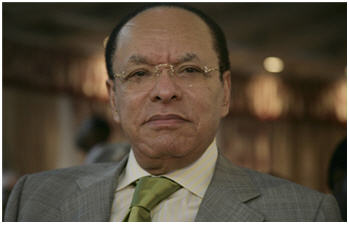 The head of the Democratic Republic of Congo's Senate is in a French hospital after being attacked on New Year's Eve in Paris.
Seventy-six-year-old Leon Kengo wa Dondo was assaulted Saturday evening in the French capital.
French media outlets report a group of men beat and trampled Kengo at a Paris train station, causing him to lose some teeth.
The reports quote a Congolese government spokesman who blames the attack on supporters of Congolese opposition leader Etienne Tshisekedi.
Tshisekedi finished second in Congo's November presidential election but rejected the results and declared himself the country's leader.
The French Foreign Ministry says in a statement that it "deplores" the attack on Kengo, adding that the Congolese Senate leader was on a private visit and French authorities had not been informed of his presence.
The ministry said an investigation into the attack is under way.
Kengo also ran for president in the recent election, coming in fourth with just under 5 percent of the vote.