ACP | Published on September 26, 2011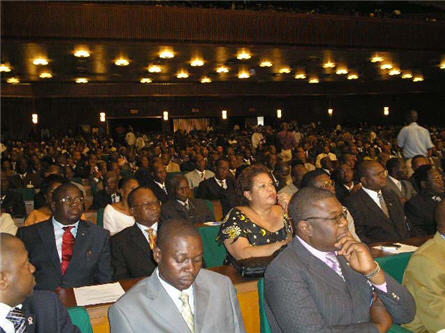 19,497 candidates will be running for the November 28 parliamentary elections, the Independent National Electoral Commission said on Friday during its weekly press briefing.
After the partial list published last Wednesday announcing 13,401 candidates from eight provinces, the INEC compiled the list of candidates for the remaining three provinces, bringing the number of candidates to 19,497. They will all seek to be elected to the 500-seat National Assembly. The list of candidates can be found on the INEC's website.
Kinshasa has the largest number of candidates with 5734, followed by Bandundu (2325), Katanga (2255), Kasai Oriental (1516), Equateur (1463), North Kivu (1457), Kasai Occidental (1304), Orientale Province (1259), Bas-Congo (980), South Kivu (879) and Maniema (325).
Rejected candidates have until September 27 to file an appeal to the Supreme Court. The final list will be published on that date in accordance with the Electoral Law.

On the web: Congo News Agency | ACP article