BBC News | Published on October 16, 2010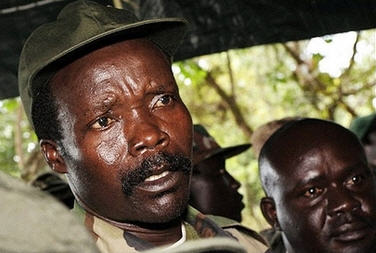 LRA leader Joseph Kony
Four African nations have agreed to form a joint military force to fight Lord's Resistance Army rebels, the African Union says.
It says the Central African Republic, the Democratic Republic of Congo, Sudan and Uganda will form a brigade to pursue the militants.
The LRA, which originated in Uganda 20 years ago, has recently mounted deadly attacks in all four countries.
It now targets towns some 1,000km (600 miles) away from Uganda, the UN says.
The latest LRA attack was in the Central African Republic's northern town of Birao last Sunday, said Adrian Edwards, a spokesman for the UN refugee agency (UNHCR).
The spokesman said the rebels reportedly abducted young girls, looted property and set shops on fire.
He added that the LRA had already carried out more than 240 deadly attacks this year, killing at least 344 people.
Border patrols
The action plan to fight the LRA was agreed at Friday's high-level meeting in Bangui - the capital of the Central African Republic, the AU said in a statement. The statement did not mention figures, but a brigade is commonly though to include at least 1,000 men.
Ministers from the four countries affected by LRA attacks decided to establish the joint brigade - which would be backed by the AU - to go after the rebels.
They said they would also set up a joint operations centre, which would facilitate the exchange of information and intelligence.
The plan also envisages joint border patrols. All this would be co-ordinated by a special AU representative.
A diplomatic source contacted by the BBC says the plan also relies on Nigeria and South Africa - the only two African nations that have the logistical capacity to bring the plan to fruition.
This announcement is the first step towards the long-awaited creation of a mobile brigade that the AU can call on in times of trouble, the BBC World Service's Africa editor Martin Plaut says.
He says that although the AU statement only mentions the LRA, there are suggestions that this brigade could provide a blueprint for cross-border operations against al-Qaeda in the Maghreb, which is currently plaguing areas of Mali and Mauritania.