Radio Okapi | Published on October 25, 2013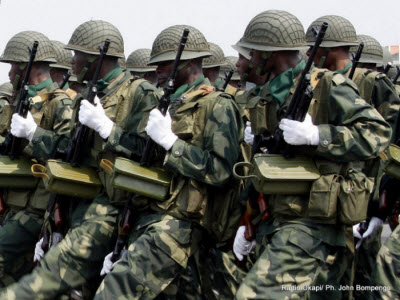 DR Congo's army took control of the center of Kibumba on Friday after fighting broke out early in the morning with M23 rebels.
The area had been completely occupied by the rebels before the fighting began in the territory of Nyiragongo, in North Kivu province.
Part of the area is still occupied by M23 rebels. According to local sources, the rebels have in the meantime also received reinforcements.
The toll of the fighting is not yet known. But local sources say that three government soldiers were wounded along with several rebels. The population of Kibumba and Buhumba fled the area.
The fighting, with heavy and light weapons, intensified this afternoon between the Congolese Armed Forces, known as FARDC, and the M23 rebels on the hill of Hehu, between Kibumba and the border with Rwanda.
According to our sources, the Congolese army controls much of Kibumba and Buhumba, on the Goma-Rutshuru axis, after pushing the rebels further away.
However, according to the same sources, several hundred fighters from Kabuhanga, near to the border with Rwanda, have joined the M23, thus intensifying the fighting.
No official figures are available yet. The spokesman of the FARDC in North Kivu could not be reached this afternoon.
The residents of Kibumba and Buhumba fled their villages, some to Gasizi, east, and other Rugari to the north. Still others, who had fled to Rwanda, were apparently blocked in Kitotoma, where Rwandan soldiers blocked the border.
The fighting resumed five days after peace talks between the Congolese government and the rebels were suspended in Kampala, Uganda.
The two sides could not agree, especially on the issue of amnesty for the rebels and their integration into the Congolese army.