ACP | Published on August 09, 2010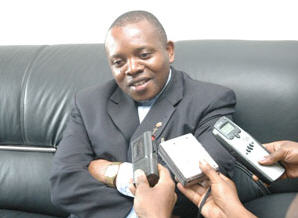 Apolinaire Malu Malu
The first round of presidential and parliamentary elections in the DRC will be held on November 27, 2011. The head of the Independent Electoral Commission (IEC), Apolinaire Malu Malu, released the schedule on Monday during a press conference in Kinshasa.
If a candidate is not elected president during the first round, a runoff will be held on February 26, 2012, the same date on which elections will be held for members of provincial parliaments.
Apollinaire Malu Malu said that the electoral schedule was published based on existing laws, takes into account financial and logistical constraints, and in consultation with partners such as the United Nations mission in the Congo (MONUSCO).
A 2007 Supreme Court ruling authorizes the IEC to complete the electoral process initiated in 2005, until the new Independent National Electoral Commission (INEC) is put in place. President Joseph Kabila signed a law creating the INEC last month, but its members have not yet been named.
The schedule released on Monday includes all electoral operations, such as the revision of the voters registry and the election of mayors and their deputies, until August 8, 2013.
On the web: Congo News Agency | ACP article