VOA News | Published on January 04, 2010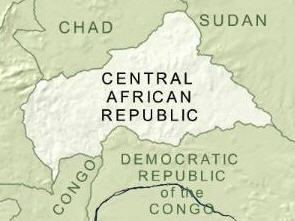 The Ugandan military says its forces in the Central African Republic have killed the acting guerilla commander of the rebel Lord's Resistance Army. The death adds to the lengthening list of recent captures and killings of senior LRA combatants as the hunt for its infamous leader continues.
Ugandan military spokesman Felix Kulayigye says LRA commander Bok Abudema was killed Thursday, following a skirmish with Ugandan forces the previous day during which one LRA combatant died.
He told VOA that information gathered from defectors and analysis of the group's upper command had led Ugandan military intelligence to conclude that Abudema was acting as rebel-leader Joseph Kony's number two and as top field commander of his guerilla forces at the time of his death.
Longtime LRA analyst Levi Ochieng says confirming the exact rank of the dead rebel commander is difficult because the Ugandan military often tries to raise the profile of its vanquished foes and because the LRA leadership is in a constant hazy shift.
"The problem is that it kind of keeps changing. At some point he was high up in the ranks and at some point he disappeared, and then the UPDF keeps coming up with different rankings, so it is quite confusing," he said.
But he says Abudema has been a well-known guerilla leader for many years.
"He has been in one of the top echelons of the Lord's Resistance Army. Abudema was at least among the top seven [rebel leaders]," he added.
The Ugandan forces have been actively pursuing the rebel group's forces for the past year, following a coordinated multi-lateral attack against Kony's base in eastern Democratic Republic of Congo in December 2008.
The initial strike, known as Operation Lighting Thunder, was largely deemed a failure after Kony escaped and his guerilla's retaliated against thousands of Congolese civilians, killing more than 600 in what is known as the "Christmas massacres."
But since that time the rebel force has dispersed into small roaming groups scattered across the eastern Democratic Republic of Congo, the Central African Republic, and southern and western Sudan. Its remaining men are thought to be in the hundreds, although the Ugandan military claims the group's fighting force has shrunk to the double digits.
By Uganda's count more 300 rebels were killed in the past 13 months, while more than 50 defected to the government's side and 40 more have been captured. It claims to have freed more than 500 abducted by the group.
The Ugandan military spokesperson says the revel leader is on the run in the region.
"Joseph Kony is oscillating between the Central African Republic and the Bahr el-Ghazal, southern Darfur areas," he said.
Western Bahr el-Ghazal is a region of South Sudan, neighbored by the restive region of Darfur to the north.
Kony faces an arrest warrant from the International Criminal Court for war crimes and crimes against humanity.