Xinhua | Published on September 30, 2009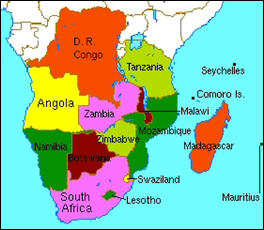 A senior official of the Madagascan transitional government says the Indian Ocean island state may withdraw from the Southern African Development Community (SADC).
Madagascan Prime Minister Monja Roindefo said at a meeting in Antananarivo on Tuesday that his government would take a firm decision against the SADC member countries, following their action to ban High Transitional Authority (HTA) President Andry Rajoelina from delivering a speech at the United Nations.
Countries voted 23 against four to prohibit Rajoelina to speak at the UN rostrum on Sept. 24 when he attended the UN conference on climate change.
These countries, most of which are SADC members, banned Rajoelina from speaking on the grounds that a man coming to power in a unconstitutional manner should not formally participate in the world body.
Roindefo said on Tuesday that he sent letters requesting explanation from embassies and consulates of the countries in Madagascar.
Government actions on the granting of visas to SADC members, scheduled to arrive in Antananarivo on Oct. 6 for the International Contact Group meeting, will be specified depending on the response to these requests for explanation, said Roindefo.
Roindefo's decision followed the declaration of two dozens of political parties allied to the HTA, proposing the withdrawal of Madagascar from the SADC, which Rajoelina's supporters consider as "non-compliance of Madagascar's sovereignty."
In another development, the Leader Fanilo, a political party supporting the HTA, proposed on Tuesday to hold an election on Dec.13 to choose members of a Transitional Congress, or a Legislative Assembly.
The Leader Fanilo proposed that the members of the Transitional Congress nominate the prime minister as a way out in the political dispute over the post.
The political movements led by Rajoelina and former Madagascan presidents Marc Ravalomanana, Didier Ratsiraka and Albert Zafy agreed to share power in a 15-month transition during their first face-to-face talks held on Aug. 9 in Maputo, capital of Mozambique.
However, in their second round of negotiations in Maputo in late August, they failed to agree on the transitional presidency and the post of the prime minister.
The HTA president then renamed Roindefo as his premier, who announced a new government.
The other three political camps immediately condemned the move as unilateral in violation of the agreements signed in Maputo.