Xinhua | Published on October 23, 2009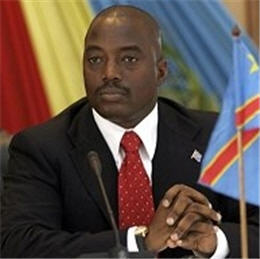 Visiting Zimbabwean Prime Minister Morgan Tsvangirai announced here on Thursday that President Joseph Kabila of the Democratic Republic of Congo (DRC) will visit Harare in the coming days to mediate the crisis bedeviling the Zimbabwean government.
Tsvangirai, president of the Movement for Democratic Change (MDC), made the announcement at the end of a meeting with President Kabila, who holds the current presidency of the Southern Africa Development Community (SADC).
He said this decision was in conformity with his wish to see the implementation of the political power sharing accord in Zimbabwe between ZANU-PF led by President Robert Mugabe and the opposition represented by the MDC.
 "We are here to reaffirm the willingness of the MDC to maintain cohesion and unity within the Zimbabwean government," he said, adding that "President Kabila has committed himself to come and share with us the rich experience of DRC in matters of political transition."
Tsvangirai recently announced a partial withdrawal from the coalition government in protest of a court order to jail the MDC's senior official, Roy Bennett, on charges of illegally possessing arms for terrorist activities.
But Tsvangirai also said his party would only disengage from the cabinet, while continuing to attend cabinet meetings to prevent the Zanu-PF party from passing unsound policies.
The inclusive government was formed in February. The coalition has since led to the improved market of basic commodities and renewed confidence in the country's economic performance.
Tsvangirai's announcement of partial withdrawal from the coalition is seen by some citizens as ominous. They fear that it could swing the country towards economic decay once again.