BBC News | Published on March 09, 2009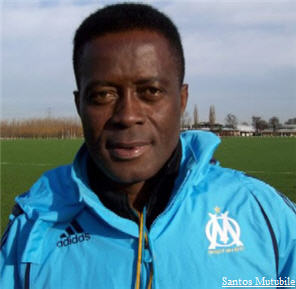 DR Congo coach Muntumbile Santos says that triumph at the African Nations Championship came as a result of sheer determination.
The surprise 2-0 victory over Ghana in Sunday's final came just three weeks after Santos had threatened to quit the team, as he did not have a contract with the national federation.
But he decided to carry on, and DR Congo took their first continental title since beating Zambia in the final of the 1974 Africa Cup of Nations.
"We were desperate to succeed having missed out on qualifying for the 2010 World Cup and Africa Cup of Nations tournaments," said Santos.
"It is so long since we qualified for the final at an international tournament, and since we achieved that nothing was going to stop us bringing the trophy back to Kinshasa."
Besides issues over his contract before the tournament, Santos was also angry at three friendlies being cancelled due to lack of funds.
But Santos, who doubles as coach of TP Mazembe, eventually got his contract and refused to accept that his team had no chance in the final.
His team had lost 3-0 to Ghana in a group game seven days earlier.
"I knew we could beat Ghana second time around because we let in a soft goal in the first match even though we had a very good goalkeeper and this affected us," he said.
"This was our only chance to make our mark internationally, and I knew we could beat Ghana second time around."
With teams only allowed to field locally-based players, Santos built his side around TP Mazembe stars like player of the tournament Mputu Mabi.
His team was a mix of experience and youth, with goalkeeper Muteba Kidiaba the oldest at 33 and central defender Joel Kimuaki the youngest at 18 in a starting line-up with an average age of 25 years.
Santos was nicknamed "Obama" by his squad - after the US President - because of his ability to succeed against the odds in a country where football coaches often face logistical nightmares.