Cafonline.com | Published on February 29, 2012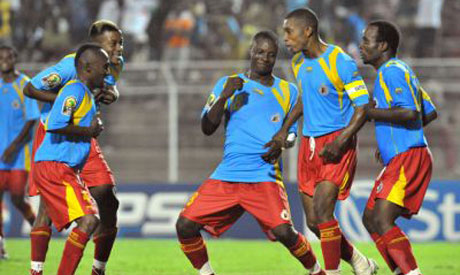 Cape Verde and DR Congo boosted their chances of reaching the final round of the 2013 Africa Cup of Nations qualifiers with victories away from home in the first leg qualifiers of the first round on Wednesday.
Cape Verde humbled fellow islanders Madagascar 4-0 in Antananarivo whilst the Leopards of DR Congo were simply too strong for Seychelles managing a similar scoreline at the Stade de L' Unitê.
Goals from Dady, Ryan Mendes, Fernando Varela and Toni Varela were all Cape Verde needed for the first leg cushion.
Elsewhere, a brace each from Alain Kaluyituka Dioko and Tresor Mputu proved enough to give the Congolese the first leg win.
The results give the duo a good stead towards advancing to the next round of the qualifiers with the second leg matches fixed for June.
In Kigali, the Amavubis of Rwanda forced the Super Eagles of Nigeria to a barren draw whilst Ethiopia and Benin settled for a similar scoreline in Addis Ababa.