Patrice Citera | BBC Sport | Published on September 22, 2011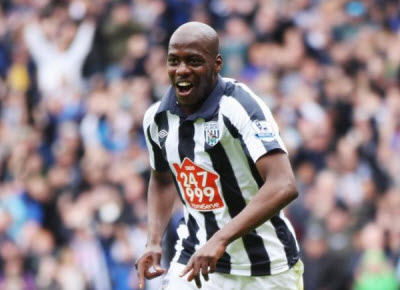 DR Congo's Youssouf Mulumbu has announced his retirement from international football to concentrate on his career with his English club West Bromwich Albion.
The country's football association (Fecofa) confirmed it had received a letter from Mulumbu about his future.
"It is with regret that I write to let you know about my decision to withdraw definitively from international football with immediate effect," he wrote.
"This decision has been taken following long discussions with my family and medical advisers.
"I hope to have the opportunity to extend my professional career which is the guarantee for my family's security, by retiring from international commitments.
"It was an extremely hard decision for me to take, but I wish you and the whole team great success."
Fecofa appear to have accepted the player's decision.
"We've just received the letter but haven't met to discuss it, but I don't think we can force a player to change his mind as he is free to decide what he wants," the association's secretary general, Ediba Elonga, told BBC Sport.
The 24-year-old midfielder, who made his debut for the Leopards in 2008, renewed his contract with West Bromwich Albion in June.
He returned to the DR Congo squad in March after deciding to stay away for several months complaining about the disorganisation of the Congolese football authorities.
But then in May he withdrew from the squad just hours before he was due to travel to Paris to prepare for a 2012 Africa Cup of Nations qualifier against Mauritius.
Meanwhile new DR Congo coach Claude LeRoy has named a 48-man provisional squad for next month's 2012 qualifier at home to Cameroon.
The list includes Gael Kakuta, who is on loan from Chelsea to Bolton Wanderers, and Jordan Lukaku, the younger brother of the Chelsea star Romelu.
Both are able to change national allegiances, providing they get the approval of football's world governing body Fifa, as neither have played a competitive game at senior level for another country.
Kakuta has only played for France at under-17 and under-19 level while Lukaku, who plays in Belgium for Anderlecht has only played for the Belgian under-19 side.
DR Congo are unable to qualify from Group E for next year's Nations Cup finals in Gabon and Equatorial Guinea.