Congo News Agency | Published on October 05, 2009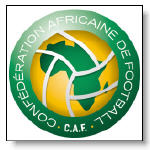 TP Mazembe have positioned themselves as the favorites to reach the final of the CAF Champions League by beating Al Hilal of Sudan 5-2 in Omdurman on Sunday in the first leg of the semi-finals.
Mazembe came back from behind twice with goals from Basisila Lusadisu and Mulota Kabangu before going ahead with goals from Dioko Kaliyutuka and repeats from Kabangu and Lusadisu.
Facing a 3 goals deficit in the return leg to be played on October 18 in Lubumbashi , Al Hilal will need a complete collapse of the Congolese side  to advance to the final. Mazembe have not lost at home in the tournament so far this year.
In the other semi-final, Heartland of Nigeria beat domestic rivals Kano Pillars 4-0 in Oweri.
Barring any surprises, Heartland and Mazembe look set to clash again in the final after splitting a series in Group B earlier in the tournament with both teams winning 2-0 at home.
Mazembe reached the CAF Champions League finals four consecutive years from 1967 to 1970. They won in 1967 and successfully defended the following year.