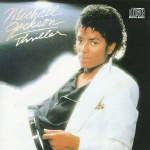 Fans of pop star Michael Jackson are still mourning his sudden death last week in California. His admirers in the capital of the Democratic Republic of Congo reflect on him.


Emmanualla Munganga says Michael Jackson was one of a kind.

"I am very disappointed because I do not know if we can have another one like him," said Munganga.

While medical examiners have not yet released the cause of his death, Munganga wonders if it might be linked somehow to Jackson's many plastic surgeries.

"He was not proud to be a black one," said Munganga. "And as a black one, as an African, I can advise other Africans and other blacks to be proud of their skin."

She says Jackson's apparent discomfort over his skin color was especially troubling as he sang about racial harmony in songs such as 1991's "Black or White."

"Black or white are the same because we have the same blood," she added. "We have the same intelligence. We have the same way to see things. But unfortunately [for him] it was the contrary."

Emery Agalu does not believe Jackson's skin treatments had anything to do with his death. He says problems Jackson had as a young man led him to a variety of surgeries.

"Those who know the history of Michael Jackson will know that when he was younger he had pimples on his face, and people were somehow talking down on him and that affected him so deeply," said Agalu. "And that I believe is one of the reasons why he decided to resort to surgical interventions. Well, maybe he went too far. But that is his personal life. That has nothing to do with music. That has nothing to do with his great work."

Agalu says Jackson's music transcends any other issues of skin color or financial mismanagement.

"As a Congolese, as an African, or as a citizen of the universe, as a great lover of music, Michael Jackson was simply an icon," said Agalu. "He had no frontier. He had no racial frontier. Michael Jackson was simply great."

Agalu says his death is a loss for everyone who loves pop music.