VOA News | Published on January 28, 2009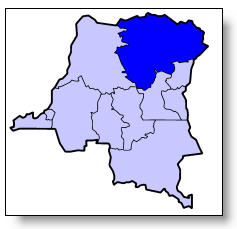 State-owned radio in Uganda reports that troops have arrested a top commander of the rebel Lord's Resistance Army.
The report says Okot Odhiambo was captured in Congo's Garamba Forest as he tried to escape to the Central African Republic.
It credits the arrest to soldiers taking part in a Ugandan-led regional offensive against the LRA.
Meanwhile, U.N. peacekeepers in Congo say the LRA killed more than 100 people when it attacked the northeastern village of Tora on January 16.
The governments of Uganda, Democratic Republic of Congo, and southern Sudan began an operation last month intended to wipe out the LRA and capture its leader, Joseph Kony.
Soon after, LRA fighters launched attacks that the U.N. says have killed hundreds of people.
The LRA has fought a 20-year war against the Ugandan government and has a history of killing, kidnapping, and maiming civilians across four central African countries.
The group has negotiated a peace deal with Uganda but LRA leader Kony has failed to show up on multiple occasions to sign it.
The rebels have said they want international arrest warrants against Kony and his aides to be dropped before they sign the agreement.
Odhiambo is one of five LRA leaders indicted by the International Criminal Court in 2005 on charges of war crimes and crimes against humanity.
Two of the LRA commanders, Vincent Otti and Raska Lukwiya, are believed to have died since then.