LRA Continues Attacks in Eastern Congo

By VOA News | Published on January 13, 2009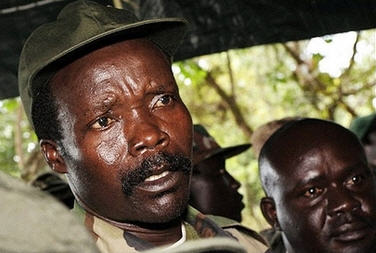 The U.N. refugee agency says it is increasingly concerned about the humanitarian situation in eastern Democratic Republic of Congo as attacks by the Ugandan rebel group, the Lord's Resistance Army, continue. The UNHCR says the number of deaths, abductions and homeless people is growing.

U.N. aid workers in the DRC's Oriental Province say residents are in a state of panic and terrified at the prospect of more attacks from the Lord's Resistance Army.

The U.N. refugee agency estimates nearly 540 people have been killed and more than 400 kidnapped by the LRA since the outbreak of violence in the region last September.

U.N. refugee spokesman Ron Redmond says there has been no let up in the violence. He says more villages and settlements were attacked during the past four days southwest of the town of Faradje.

He says one village was reduced to ashes and a number of people were killed and abducted in this series of attacks.

"Rough estimates of the number of forcibly displaced in this part of the Democratic Republic of Congo have now surpassed 104,000 in this conflict with the LRA," Redmond said. "Many of these internally displaced people are still hiding in the bush, particularly in areas around the town of Faradje, which was heavily hit during the Christmas period."

Three villages in Oriental Province, including Faradje, were brutally attacked by the LRA on December 25 and 26. The attacks were in response to a joint military offensive mounted by the Congolese, Ugandan and Sudanese armies.

The operation was aimed at uprooting the LRA from its base, but it apparently did not work and only succeeded in provoking revenge attacks.

Redmond says out of an estimated 37,000 people who escaped from Faradje, about 16,000 have registered in Tadu and surrounding villages. He says more than 10,000 of them are children.

He says tens of thousands of displaced people are frightened, vulnerable and in need of everything.

"The displaced population is in dire need of food, shelter, medicine, clothes, other aid items," he said. "The roads are very, very poor in that region and is so insecure that getting assistance to people is next to impossible."

Redmond says the UNHCR is working with local authorities and other agencies on finding ways of delivering assistance in these insecure and inaccessible areas. He says safe humanitarian access remains the key challenge for aid agencies.