BBC Sport | Published on October 25, 2012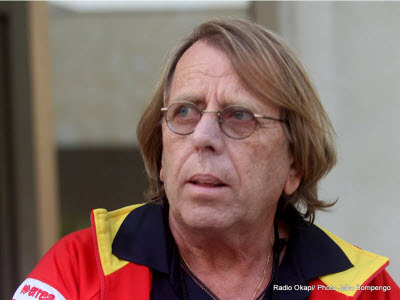 DR Congo coach Claude LeRoy will use his experience as a former coach of Ghana to gain an edge when the sides meet in the 2013 Africa Cup of Nations.
The teams were placed together in Group B, along with Niger and Mali, for the tournament in South Africa.
And LeRoy, who led Ghana from 2006-2008, believes his knowledge of the Black Stars might have them worried.
"Ghana FA president Kwesi Nyantakyi told me the one team he did not want to face was DR Congo!" said Leroy.
"It is a very interesting draw for us, tactically, technically and psychologically."
Frenchman LeRoy was in charge of Ghana between 2006 and 2008, and he is very familiar with the current Black Stars team.
"So many of their players were given their first international game with me - a young and new generation of players that have come through," he told BBC Sport.
"It will be a difficult, difficult first game. We are not favourites in this group, we know we are ranked behind Ghana and Mali - both were 2012 semi-finalists.
"But it's a good position for us, I like this kind of position."
While Ghana are no strangers to LeRoy, the Black Stars' current coaching set-up know also know what they are up against.
Ghana assistant coach Maxwell Konadu told BBC Sport: "I was with Leroy when he was coach of Ghana, and he knows us very, very well.
"I think it is going to be an interesting game. We will have to prepare for him. It will be nice to meet him again and to play against your former coach.
"We need to work very very hard, because he knows our team and the quality we have and he will prepare well - we have to do the same to beat him."
Meanwhile, Ghana-born former France international Marcel Desailly feels the Black Stars should not be afraid of anyone.
"We are Ghana, we should be able to say no matter who is coming we just have to respect and do our best," the 1998 World Cup winner told BBC Sport.
"But we also have to be careful a little bit. Let's be very very focused on the main objective, which is to play well from the start.
"We have had problems in the past where we have not shown the personality you expect from Ghana."