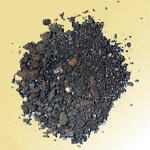 Rebel access to mines and minerals in the DRC has fueled decades of war and destabilization in the area, says the Enough Project, and securing the mines will cut off funds to rebel groups and bring a quick end to the conflict.
The Enough Project is an international group working to end genocide and crimes against humanity.  It's part of the Center for American Progress, based in Washington, DC.  
Because of poor security, every rebel group is benefiting from the treasures of the DRC, says David Sullivan, research associate for the center.
"Armed groups on all sides of the conflict in eastern Congo continue to profit from the mineral wealth there," he says, "especially in the eastern provinces of North and South Kivu."  
International businesses that use these minerals, says Sullivan, have a responsibility to stop the conflict by halting further contacts with rebel groups operating in the area.
"I think the international electronics industry, as the principle end user of these minerals…has "an enormous responsibility to help be part of the solution to this problem of conflict minerals."  Sullivan says they should determine where they are getting the minerals "by working down their supply lines… and tracing their suppliers back to the specific mines of origin."
Time is running out for the international community to take a stand against the looting of the natural resources of the Congo and the suffering inflicted on its population, he says.
"The first report about this came out 10 years ago and we are still seeing the same actors continue to be involved in this problem.  So the response to this is long overdue, and I think there is considerably more that can be done. But there is the beginning of efforts to do something."