Global Witness | Published on June 03, 2011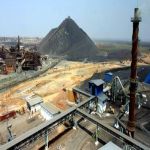 A decree published this week by the Democratic Republic of Congo (DRC) commits the government to disclose all natural resource contracts within 60 days of their coming into effect. The decision is a welcome move which could help reduce corruption in the country if fully implemented, Global Witness said today.  Signed on May 20, the decree covers contracts in the oil, mining and forestry sectors that involve the Congolese state.
"Congo is enormously rich in natural resources from diamonds to gold and oil, but the country's population has seen almost no benefit from this wealth. Instead, these resources have helped fuel conflict and corruption," said Daniel Balint-Kurti, DRC Campaign Leader at Global Witness.
"Transparency measures such as these are needed to improve the way Congo's resources are managed – and to help Congolese citizens hold officials to account for cases of abuse," he added. "These measures will only be as good as their implementation, which must happen comprehensively and quickly."
Global Witness has been calling on the DRC to publish natural resource contracts for several years. This decree should now be fully implemented and its principles extended to include all contracts signed before the decree was passed. While several contracts have already been published online, these do not include opaque oil deals signed in northeastern Congo last year with previously unknown companies registered in the British Virgin Islands. Major revisions to a six-billion-dollar contract with China, under which Congolese copper and cobalt was traded for infrastructure projects, have also yet to be published.
The DRC, a country two thirds the size of Western Europe, is a major exporter of minerals and home to the world's second largest rainforest. It holds a third of the world's cobalt reserves and produces 18 per cent of the world's diamonds. In the east of the country, competition over minerals including tin and tantalum – both of which are widely used in the electronics industry – has fuelled longstanding conflict.
"The government's decree is a very positive development for DRC and sets the country among a select group requiring publication of contracts by law," said Balint-Kurti.