UN News | Published on June 09, 2010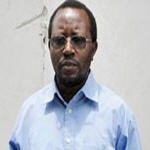 A group of United Nations experts today welcomed the suspension of the chief of the national police of the Democratic Republic of the Congo (DRC) and the arrest of several officers in the investigation into last week's murder of a prominent human rights defender.
They joined Secretary-General Ban Ki-moon and other senior UN officials in calling for a prompt and rigorous probe into the killing of Floribert Chebeya Bahizire, whose body was found on the outskirts of the capital, Kinshasa, last Thursday, one day after he was summoned to a police station.
In a statement issued last week, Mr. Ban noted that the Congolese interior ministry has ordered the State security service to investigate the death of Mr. Chebeya, stressing that the probe must be "thorough, transparent and independent, with full respect for due process and rule of law."
In his role as president of the non-governmental organization (NGO) known as Voix des Sans Voix (Voice of the Voiceless), Mr. Chebeya focused on human rights abuses in the DRC, including corruption in the military and the links between militias and foreign political forces.
He was also the Executive Secretary of the Réseau National des ONG des Droits de l'homme de la République démocratique du Congo (Democratic Republic of Congo National Network of Human Rights NGOs –RENADHOC).
"This killing not only deprives the DRC of one of its most vocal and effective human rights defenders, but also sends a message of intimidation and brutality to the entire DRC human rights community," the UN experts said in a news release.
They said that any failure to identify and bring the perpetrators to justice "would constitute a huge step backwards."
The group – comprising Philip Alston, Special Rapporteur on extrajudicial, summary or arbitrary executions; Frank La Rue, the UN Special Rapporteur on the promotion of the right to freedom of opinion and expression; and Margaret Sekaggya, Special Rapporteur on the situation of human rights defenders – also called for urgent efforts to locate Mr. Chebeya's driver, Fidèle Bazana, who is still missing.
They called on the DRC to invite independent forensic experts to take part in the investigation, stressing that this would "show clearly and unmistakably the Government's commitment to solving this terrible crime."
The three experts also underlined that democracy cannot exist without human rights defenders, including journalists.
"The Government of the DRC has the prime responsibility under international human rights law to ensure the protection of human rights defenders against any violence, threats, retaliation, pressure or any other arbitrary action as a result of their human rights work," they emphasized.