Xinhua | Published on January 10, 2010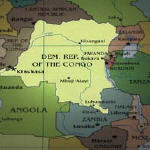 African leaders began to arrive in Luanda on Sunday to attend the opening ceremony of the final-stage matches of the soccer African Cup of Nations, the most popular sports extravaganza on the continent.
The first to arrive at the Luanda international airport was Zambian president Ruphia Banda, followed by his counterparts from Namibia, South Africa, Congo Brazzaville and Gabon.
Presidents Ruphia Banda of Zambia, Lucas Pohamba of Namibia, Jacob Zuma of South Africa, Denis Sassou Nguesso of Congo Brazzaville, and Ali Bongo of Gabon, were welcomed at the airport by Angolan Foreign Affairs Minister, Assun dos Anjos.
The latest to arrive was President of the Democratic Republic of Congo Joseph Kabila, who was also received by the Angolan foreign minister.
The opening ceremony the CAN2010 is expected to kick off at the05:00 p.m. (local time) at Luanda's November 11 National Stadium, which is named after the country's independence day.
The CAN2010 games are expected to go on as scheduled from Jan. 10 to 31 despite a machine-gun attack on the bus carrying the national team of Togo in Angola's Cabinda enclave on Friday, killing the assistance coach as well as the press officer of Togo's team.
The Angolan government blamed the attack as "an act of terrorism" carried out by individuals who wanted to cause problems for the government.
Angola has been busy preparing for the CAN2010 during the past three years, and it hoped to stage the competition as a national pride and a showcase of its socio-economic developments since the civil war ended in 2002.