U.S. Special Forces Begin Training Congo Army Battalion

By Congo News Agency | Published on February 23, 2010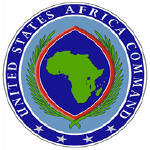 The U.S. military command for Africa (Africom) has started training 1,000 Congolese troops in the eastern city of Kisangani. The $30 million training program is expected to last eight months.
"We are working together to build a professional military that protects Congolese citizens and their human rights and protects the territorial integrity of the Congo," William Garvelink, the U.S. ambassador to DR Congo told reporters on Monday.
Col. Thomas Crowder, Africom-commissioned director for the office of security cooperation at the U.S embassy in Kinshasa, said that 30 marines will train the battalion.
Garvelink said training had been delayed by two years due to American special forces' commitments in Iraq and Afghanistan.

On the web: Congo News Agency