BBC | Published on July 09, 2010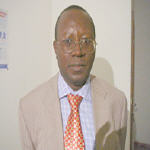 An independent autopsy into the death of a human rights activist in the Democratic Republic of Congo has not been able to establish how he died.
But a team of international doctors say Floribert Chebeya's death last month was most likely heart-related.
His body was found bound and gagged in the back of his car after being called to a meeting with the police chief which did not take place.
In his two-decade career, he regularly received threats for his work.
Mr Chebeya, who headed the organisation Voice of the Voiceless, was known to have an existing heart problem.
His death at 47 led to calls for an international investigation and a joint Congolese and Dutch forensic team conducted the autopsy on 11 June.
"The autopsy could not show with certainty the cause of death," a joint statement said, Reuters news agency reports.
However, they did note superficial cuts and some bleeding around the wrists, forearms and the legs caused by an external source.
"Although there were signs of violence these were minor," Pim Volkers, the director of Verilabs, the Dutch company that carried out the autopsy, told the BBC's Network Africa programme.
"The pathologist does not feel that this was the cause of the death of Mr Chebeya," he said.
They occurred a short time - between 10 minutes and 30 minutes - before Mr Chebeya's death, he said.
"There were signs that he could have been cuffed at one stage - there are no signs of very severe beatings.
"What Mr Chebeya was suffering from were conditions of the heart which suggest that these were congenital conditions and that has led to his death," he said.
On the day he disappeared, Mr Chebeya sent a text message to his wife saying that he was at the police headquarters for the meeting, but was not heard from again.
Both the police and Voice of the Voiceless have confirmed that the meeting with police chief John Numbi did not take place.
Voice of the Voiceless say he had sent a letter to Mr Numbi earlier this year asking him to improve detention conditions in prisons.
Mr Chebeya had received a letter of acknowledgment the week before his death setting up the meeting.