VOA News | Published on March 24, 2010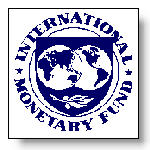 The Democratic Republic of Congo could have the bulk of its external debt forgiven by June in a deal with foreign donors and the International Monetary Fund.

Repaying nearly $11-billion of debt is a heavy burden for an economy still recovering from fighting between 1998 and 2003 that killed more than 3 million people.

Economic growth last year was less than three percent, depressed by a larger-than-expected slowdown in mining and construction. Inflation last month was estimated to be nearly 50 percent in a country with an average per capita income of just more than $170 a year.

But President Joseph Kabila's moves to reform the economy and better spending control have the Democratic Republic of Congo on the verge of an historic deal that could see that nearly $11-billion debt slashed to just more than $2 billion.

International Monetary Fund mission chief Brian Ames says "steadfast actions" are still needed, but the country appears on target to secure debt forgiveness by its 50th independence anniversary on June 30th.

Ames says if the Kabila government continues to take necessary steps, the IMF and World Bank can prepare all the necessary documents for that plan to be in place by the end of June.

Seven years after a peace deal ended most of the fighting, Central Bank Governor Jean-Claude Masangu Mulongo says continuing violence in the eastern Kivu regions means Congo is still not fully benefiting from its mineral wealth.
Masangu Mulongo says Congo needs to find a way to manage its security problems, while at the same time keeping its macroeconomic framework on track.

The International Monetary Fund says President Kabila is improving revenue collection, better managing state spending, and making it easier for businesses to operate. Ames says central-bank reforms should help reduce inflation and increase foreign currency reserves.

If approved, Masangu Mulongo says the debt forgiveness plan would cut Congo's annual debt servicing from $920-million to just more than $200-million.

Masangu Mulongo says that is important because it would allow Congolese to spend the next 50 years without the burden of more than $10-billion of debt.

The United Nations plans to begin withdrawing some of its peacekeepers from western Congo by June, which could put more of a strain on the national army to provide more of its own security. But the bulk of the 20,000-member U.N. force will remain in the east at least until next year.

President Kabila is also finalizing a $9-billion mineral deal with China that is Beijing's largest investment in Africa, giving state-owned firms the right to develop copper and cobalt mines in exchange for building roads, railways, universities, airports, and hospitals.

The IMF decision on debt relief was delayed because of concerns about the conditions of loans in that Chinese mineral deal. The plan was modified to address those concerns, and Congo is again moving forward toward $70-million of a three-year, $550-million package of IMF loans due to be repaid at concessionary rates after 2016.