Xinhua | Published on March 12, 2010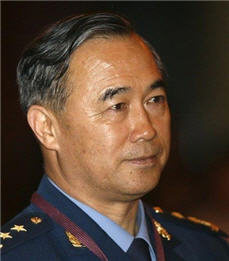 General Ma Xiaotian
President Joseph Kabila of the Democratic Republic of Congo met here Friday with Ma Xiaotian, deputy chief of the General Staff of the Chinese People's Liberation Army, to discuss the development of bilateral ties and military cooperation.
Kabila said the DRC was satisfied with its cooperative partnership with China, and that Ma's visit would be a new starting point for military cooperation between the two countries.
Ma said that in recent years China has established a new strategic partnership that lays stress on political equality and mutual trust, economic cooperation, and cultural exchanges with many African countries, including the DRC.
Ma hailed the traditional friendship between China and the DRC, saying close cooperation between the two countries was achieved and the political mutual trust was reinforced thanks to efforts by the leaders of both sides.
Ma said China appreciates the DRC's adherence to one-China policy and its all-along support to China's reunification cause and China's stance in international affairs.
With frequent high-level exchanges and increased pragmatic cooperation, the ties between the armed forces of China and the DRC kept developing in recent years, Ma said.
He also pledged further assistance from the Chinese side in the DRC's army building and national defense construction as well as efforts in the United Nations peacekeeping mission in the DRC, known as MONUC.