US State Department | Published on March 19, 2007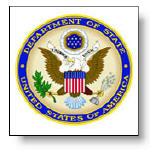 Released by the Bureau of Democracy, Human Rights, and Labor
March 6, 2007

The Democratic Republic of the Congo (DRC) is a nominally centralized republic with a population of approximately 60 million. President Joseph Kabila, who came to power in 2001 after the assassination of his father, Laurent Desire Kabila, headed a transitional government for most of the year. It was formed in June 2003 to end five years of civil war and was composed of former belligerent factions, including the previous government, rebel groups, civil society, and political opposition. A new constitution, passed by referendum in December 2005, entered into force February 18. The three-year transitional period drew to a close with multiparty presidential and National Assembly elections July 30, and presidential runoff and provincial assembly elections October 29. Voters elected Kabila president and gave his Alliance for the Presidential Majority (AMP) coalition a majority of legislative seats in elections that international observers considered credible; there had not been democratic elections in more than 40 years. Kabila was inaugurated on December 6, and nominated Antoine Gizenga as prime minister on December 30.
At year's end government control of certain areas of the country remained weak, particularly in remote areas of the east, including North and South Kivu provinces, the Ituri District of Orientale Province, and northern Katanga Province, where a number of armed groups continued to operate. More than 17,000 peacekeeping soldiers of the United Nations Mission in the Congo (MONUC) continued to work in coordination with the Congolese national army (FARDC) to limit areas of armed group activity.
During the year the transitional government made progress integrating control of key institutions such as the army, police, and local administration; however, different elements of the transitional government sometimes acted independently of, or contrary to, the interests of others. Civilian authorities generally did not maintain effective control of the security forces, which were poorly trained, poorly paid, undisciplined, and committed numerous and serious human rights abuses with impunity.
In all areas of the country, the human rights record remained poor, and numerous serious abuses were committed. Unlawful killings, disappearances, torture, rape, and arbitrary arrest and detention by security forces increased during the year, and the transitional government took few actions to punish violators. Harsh and life-threatening conditions in prison and detention facilities; prolonged pretrial detention; lack of an independent and effective judiciary; and arbitrary interference with privacy, family, and home also remained serious problems. Security forces continued to recruit and retain child soldiers and to compel forced labor by adults and children. They also continued to abuse press freedom, particularly during the election campaign. Also during the campaign, broadcast stations owned by Vice President Jean-Pierre Bemba promoted ethnic hatred. The transitional government continued to restrict freedoms of assembly and movement; government corruption remained pervasive; and security forces restricted Non-governmental organizations (NGOs). In addition, societal discrimination against women and ethnic minorities, trafficking in persons, child labor, and lack of protection for workers' rights continued to be pervasive throughout the country.
Armed groups continued to commit numerous, serious abuses--some of which may constitute war crimes--including unlawful killings, disappearances, and torture. They also recruited and retained child soldiers, compelled forced labor, and committed serious sexual abuses and other possible war crimes.
There was major improvement in one area: the country held its first democratic national elections in more than 40 years. More than 70 percent of registered voters participated in the first round of elections, and more than 65 percent participated in the second round. A freely elected National Assembly took office September 24. In addition, during the year the transitional government supported prosecution of serious human rights abuses. It transferred a former militia leader to the International Criminal Court (ICC) to face charges of recruitment of child soldiers, and a military court sentenced seven soldiers to life imprisonment for crimes against humanity.
Read full report