New DRC government announced

By MONUC | Published on February 7, 2007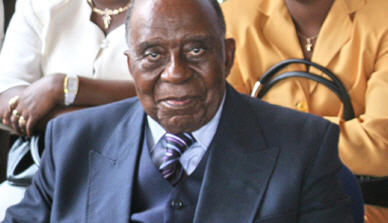 The new DRC government was finally announced by presidential decree on Congolese state television on Monday night February 5 2007, thus ending weeks of speculation as to its composition.

The 60 member government, headed by veteran politician Antoine Gizenga as Prime Minister, was announced to the Congolese people two months after the inauguration of Joseph Kabila as President of the DRC on December 6 2006.

The new 60 member government, of which 9 are women, includes six ministers of State, 34 ministers and 20 vice ministers.

In addition, Francois Joseph Nzanga Mobutu, the son of ex dictator Mobutu Sese Seko, who came fourth in the Presidential poll of July 31 2006, was named Minister for Agriculture.

The Alliance for the Presidential Majority (AMP) - the political coalition of President Kabila- has control of all the ministerial posts in relation to security and reconstruction, and the AMP now controls all the governmental institutions that were elected in 2006 and at the start of this year.

The new government now faces the huge task of rebuilding the Congo after a decade of conflict, war and a difficult political transition period which began in 2003.

One of its first tasks will be to launch an investigation into the circumstances surrounding the violent unrest in Bas-Congo province last week, with an official death toll of 87 deaths deaths, amid numerous reports of human rights violations by the authorities.