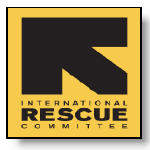 Goma, Congo 13 Sep 2007 - The International Rescue Committee is dispatching an emergency team to North Kivu in eastern Democratic Republic of Congo to prepare for relief operations as escalating violence between rival fighters uproots tens of thousands of desperate civilians.
Members of the IRC's aid team in Congo as well as IRC medical, logistics and other emergency specialists are assembling in the city of Goma to conduct a rapid assessment of survival needs for surging numbers of people fleeing battles in the region between forces of the government and a local militia.
There are no firm casualty or displacement figures but the United Nations estimates that the spiraling violence has displaced as many as 300,000 people this year.
Alyoscia D'Onofrio, who oversees IRC humanitarian aid programs in Congo and heads to the region today, says the emergency team will look at how the IRC can address unmet needs, particularly in regard to health care, water, shelter, sanitation and services for survivors of sexual violence.
The IRC is one of the largest humanitarian organizations aiding war-devastated Congo and as the designated agency for emergency response in South Kivu, has put contingency plans in place in case the violence spreads from the North.
"Fortunately, this round of conflict has had limited spillover into South Kivu," says D'Onofrio. "In the meantime, we feel compelled to step in to see how we can help in North Kivu as the situation worsens and the needs of the displaced grow."
Eastern Congo was ravaged by a war that lasted from 1998 to 2002 and left more than four million people dead, mostly from disease and malnutrition, according to a series of groundbreaking mortality surveys conducted by the IRC. In spite of a peace accord in 2004, the people of eastern Congo continue to suffer from sporadic eruptions of violence.