VOA News | Published on March 14, 2007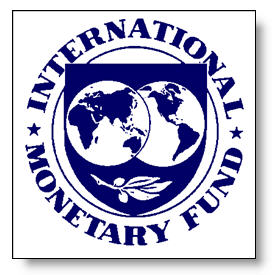 The International Monetary Fund has prompted the Democratic Republic of Congo's new government to curb spending to counteract slowing economic growth and worsening inflation. Franz Wild reports for VOA from Kinshasa.
Real economic growth in Congo dropped to five percent last year, compared with 6.5 in 2005, the head of the IMF's Africa division, Cyrille Briancon told reporters Tuesday at the end of a two-week visit to Congo.
He said inflation was at 18.2 percent last year, almost twice the predicted rate.
The government would have to cut spending to stabilize Congo's financial and economic situation, Briancon said. He said, the priority must be to contain state spending to the level of revenues collected.
The first democratic government in four decades announced its program last month, a major rebuilding plan for Congo's battered economy and infrastructure, which is to cost $14 billion during the next five years.
Briancon said Congo's government must be cautious with its plans until it gets the situation under control. He said first it must increase state revenue.
He said the government has to become more efficient, fight fraud, and ensure that a certain number of enterprises enter the formal sector, rather than staying informal.
Congo's central bank governor, Jean-Claude Massangu, said he would try and find areas in which to cut spending.
Congo is trying to attract foreign investment to help it recover from a five-year civil war that killed nearly four million people. This came after Mobutu Sese Seko stole billions from state coffers, paralyzing state enterprises during his 32-year dictatorship.