Radio Okapi | Published on April 24, 2016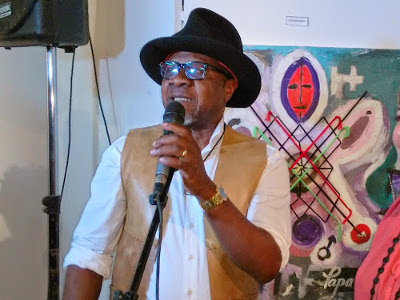 Iconic Congolese musician Papa Wemba died on Sunday in Abidjan, Ivory Coast, where he was performing at the Urban Music Festival of Anoumabo (Femua).
He collapsed on stage, his press secretary Henry Noel Mbuta Vokia told Radio Okapi.
"Around 5:10, Abidjan time, Papa Wemba was announced at the podium. He sang the first and the second song. While singing the third song, he collapsed. I was following the concert live on television. I saw the dancers surround Papa Wemba. I thought it was a scenario in the concert. But then I saw the people of the Ivorian Red Cross go to the podium. Suddenly, the signal of the Ivorian television was cut. I tried to call the manager of Papa Wemba abroad, Cornelie. He told me that Papa Wemba collapsed during the concert. He was taken to the hospital. I called ten minutes later, he told me that he was in intensive care. I called thirty minutes later, Cornelie told me that Papa Wemba had passed away," Mbuta Vokia said.
Papa Wemba, born Jules Shungu Wembadio, is one of the greatest icons of Congolese music.